Jewish Foundation School of Staten Island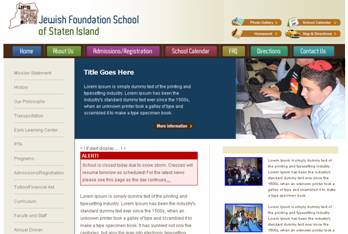 JFS - Jewish Foundation School, located on Staten Island, New York, a suburb of Brooklyn. It's convenient location allows children from Staten Island, New Jersey and Brooklyn to attend. They are in existence for more than 25 years and has had students go on to institutes of higher learning, and having professions in all walks of life. Their education includes both English and Hebrew studies.


The school administrators and educators are prepared to provide teaching resources, lesson planning and programs all approved by the Board of Education. The school's excellent reputation is well know with in their community.The need for information organization and a place for school families and extended families to get school schedules, Shabbat candle lighting time, holiday information, and other items pertaining to their program was necessary.