Normandy Harbor Insurance Company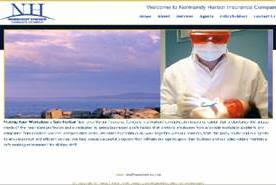 As a full-service provider of integrated insurance services, Normandy Harbor Insurance Company provides the overall lowest and most affordable cost workers' compensation programs for Florida-based firms. With experienced consultants who know workers' compensation and Florida business first hand, the company develops innovate and customized solutions and delivers them with the personal touch needed.
The content management web design by Bitochon includes an "About " page, pages that list and describe the company's services and programs, and contact information. Customers also can obtain a quote or report a claim. The site includes an easy-to-use administration interface that allows the merchant to make changes to the site's content as needed.