Customer Relation Mangement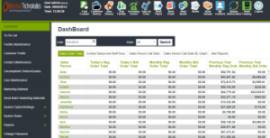 CRM website is a complete Customer Relation Management Software design to be used online. This CRM website development has functionality including,customer profile, order status, marketing material,contact records,systems rules, system setting and much more.The admin can add or remove users and update their profiles.
The sales person on the other hand can use the rules to send emails to customers using system rules.They can view order history and method of payment too.They can also email brochures and other marketing emails to customers on after specific time.