Second Place Mortgages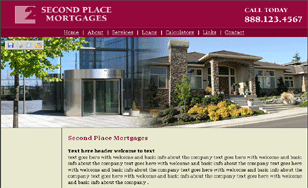 This mortgage company located in New York decided it needed a way to get its name out there and grow its business. Specifically, the firm was looking to expand its business into the Staten Island and New Jersey areas. Second Place wanted a site that explained the different mortgage services it offered so we designed an economical static website that communicated the different mortgage services offered by the firm.

Since the information on the site rarely if ever changed, there was no need for regular maintenance.